About CODE 8 164 ft. Ultra-Premium Yacht
Looking for the ultimate way to explore Dubai with your friends or family? Look no further than our 164 ft CODE yacht rental in Dubai. Prepare to be captivated by its stunning design, transporting you far away from the city for a truly serene and enjoyable experience. Step inside and be greeted by the elegant and magnificent interior that graces every corner of our 164 ft CODE yacht. Indulge in the comfort of our beautiful bedrooms, where a cozy bed awaits your relaxation. Additionally, the yacht boasts a fully-equipped kitchen, complete with a microwave for your convenience.
Embarking on a cruise aboard this boat presents you with breathtaking panoramic views of Dubai. This vibrant city has countless wonders to offer, and our yacht provides the perfect vantage point for your eyes to feast upon its splendor. Accommodating you and up to 20 other guests, it offers a luxurious and relaxing weekend getaway that you truly deserve. Take advantage of our top-notch facilities to enhance your yacht rental experience. We provide a gas barbecue for delightful meals, a booming sound system for an immersive atmosphere, a TV for entertainment, and many more amenities to ensure your utmost enjoyment.
Yachts Features And Amenities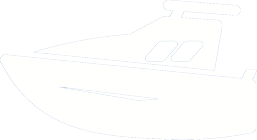 CODE 8 164 FT Luxury Yacht

12 Bed Room

Toilet

Washing Area

Music System

Soft drinks & Refreshments

Max. 20 people

Dining Room

Lounge

Refrigerator

Safety Equipment

Trained Captain & Crew

AED 16,000/Hour + 5% VAT

One Kitchen

Sun Deck Sitting Area

Tea / Water
Swimming Equipment

Fishing Equipment (Upon Request)
Yacht Booking In Dubai Includes