About Notorious 90 ft. Ultra Luxury Yacht
Whether you're organizing a birthday party or planning a family gathering with your loved ones, renting an ultra-luxury yacht in Dubai is the perfect way to create lasting memories. At Beach Riders Dubai, we offer reliable yacht rental services in Dubai Marina, ensuring an exotic and unforgettable experience for all. No matter the occasion or the guest list, the 90ft/27m Notorious is the ultimate yacht to explore the stunning beauty of the Persian Gulf. This exceptional yacht boasts not only a striking exterior but also an impressive and powerful performance, delivering a smooth and exhilarating ride. Step inside and be mesmerized by the top-notch interior of this superyacht, creating an ambiance that will leave a lasting impression on you and your guests. Allow us to elevate your event and make it truly extraordinary with our unrivaled yacht rental services.
With ample space to accommodate up to twenty guests, this spacious yacht is perfect for hosting a birthday celebration that will be truly memorable and exciting. While our skilled captains navigate the yacht, you can indulge your love for the sea to the fullest. The additional amenities onboard this luxury yacht in Dubai further enhance your remarkable experience. You will find three toilets, four bedrooms, a spacious saloon, a well-equipped kitchen, a bathing platform, a sunbed area, and a flybridge, ensuring utmost comfort and convenience throughout your journey.
Yachts Features And Amenities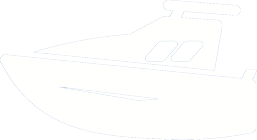 Notorious, Ultra Luxury 90 FT

8 Bed Room

Toilet

Washing Area

Music System

Soft drinks & Refreshments

Max. 20 people

One Dining Room

Lounge

Refrigerator

Safety Equipment

Trained Captain & Crew

AED 4000/Hour + 5% VAT

One Kitchen

Sun Deck Sitting Area

Tea / Water
Swimming Equipment

Fishing Equipment (Upon Request)
Yacht Booking In Dubai Includes