About Majesty 44 ft. Yacht
The 44 feet Majesty Yacht, a brand that redefines spaciousness for its size. This fly bridge yacht elevates yachting to new heights, boasting three levels of luxurious splendor. With an elegant lounge, two cozy bedrooms, a suite bedroom, and a generous sunbathing deck, it delivers unmatched comfort and pleasure on every journey. 
For those looking for a small yet comfortable cruise trip in Dubai, the Majesty 44 is the perfect choice. Our yacht rental Dubai service caters to groups of 5 to 15 people, providing the best deals and discounts. As the best yacht charter company in Dubai, we ensure a seamless experience along the picturesque Palm Jumeirah. Book now with Beach Rider Dubai – A Top Best yacht charter company in Dubai. 
Yachts Features And Amenities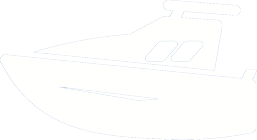 MAJESTY 44FT SUPER CLASS

3 Bed Room

One Toilet

Washing Area

Music System

Soft drinks & Refreshments

Max. 15 people

One Dining Room

Lounge

Refrigerator

Safety Equipment

Trained Captain & Crew

AED 600/Hour + 5% VAT

One Kitchen

Sun Deck Sitting Area

Tea / Water
Swimming Equipment

Fishing Equipment (Upon Request)
Yacht Booking In Dubai Includes