About SUN SEEKER 90 ft. Yacht
Gather your loved ones and create unforgettable memories aboard our 90 ft. Sunseeker yacht, available for rent right here in Dubai. Whether it's a special event or simply an escape from the ordinary, this luxurious charter yacht enhances any occasion. Experience the splendor of Dubai's iconic landmarks like the Burj Al Arab and Palm Jumeirah as you embark on a breathtaking journey aboard this magnificent vessel.
Indulge in the lavish amenities that rival those of a 5-star hotel, elevating your comfort to unparalleled levels. Bask in the warm embrace of the sun on the upper deck, where plush sofas await, offering a stunning vista of the majestic Dubai seas. The modern and exquisite design of the lower deck is adorned with opulent facilities, including spacious overnight rooms for you and your guests to unwind in.
Relax in the expansive flybridge entertainment area, accompanied by the delightful tunes emanating from our state-of-the-art sound system. With a capacity to accommodate up to 28 people, our 90 ft. Sunseeker yacht ensures an incredible experience for all. Our dedicated staff is committed to ensuring your utmost comfort, complementing the allure of our exquisite boat and amenities.
Contact us now to embark on a journey that will make your celebrations truly unforgettable. Let us craft extraordinary moments for your parties that will be cherished for a lifetime!
Yachts Features And Amenities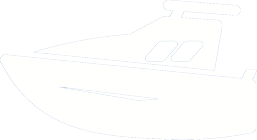 Big Daddy 90 ft Yacht

4 Bed Room

One Toilet

Washing Area

Music System

Soft drinks & Refreshments

Max. 65 people

Two Dining Room

Lounge

Refrigerator

Safety Equipment

Trained Captain & Crew

AED 1500/Hour + 5% VAT

One Kitchen

Sun Deck Sitting Area

Tea / Water
Swimming Equipment

Fishing Equipment (Upon Request)
Yacht Booking In Dubai Includes