What's the best way to experience the real Dubai waters? How about an adventurous jet ski rental in Dubai? At Beach Riders Dubai, we are thrilled to welcome you to the world of water sports adventures!
We offer a wide range of jet ski rental Dubai packages keeping a variety of budget ranges and the preferences of our clients in mind. If you are planning to make a Dubai trip and want to explore the beach and watersports, then consider renting our adventurous jet ski rental services. We provide a variety of jet ski rentals in Dubai for our clients that include jet skis with different power and capacity.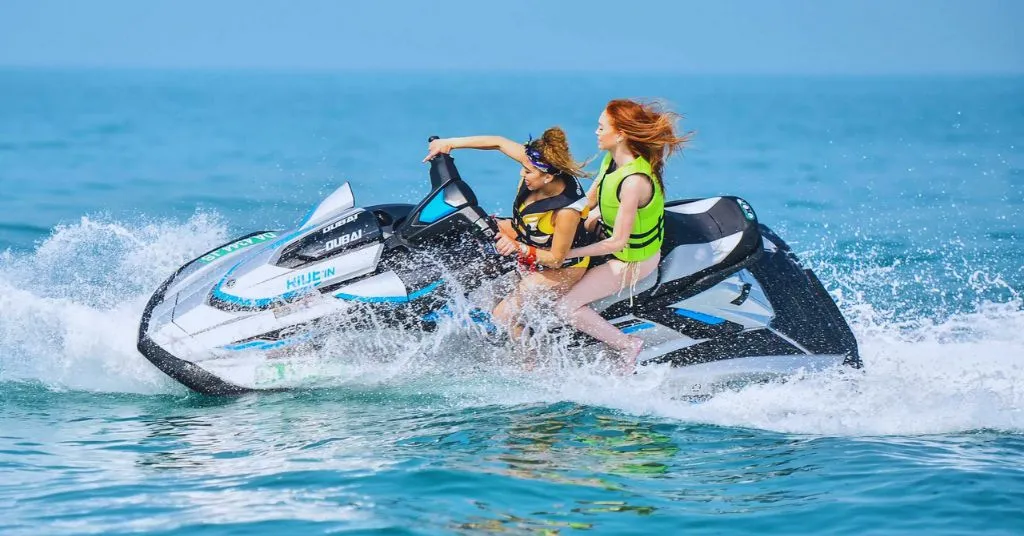 Jet Ski Rental To Explore Top Attractions Around Dubai
If you want to explore the top attractions, skyscrapers, and iconic buildings around Dubai, the jet ski is one of the best ways. Book Beach Riders Dubai jet ski rental to jet ski around Burj Al Arab hotel, Jumeirah Beach Residence, Dubai Marina Skyline, Burj Khalifa, Atlantis hotel, the Palm Jumeirah, and several other top attractions in and around the city.
We have several custom tailored jet ski rental packages depending upon various budgets. All our instructors are highly experienced and trained to make sure that you enjoy the safest Prix jet ski Dubai ride possible. Our tailor made jet ski rental in Dubai offers a great level of convenience to our valued clients.
The top highlights of our jet ski rental Dubai package include:
Different power and capacity jet skis including Yamaha Wave runner Vx Cruiser 1100CC, Yamaha VXR Cruiser 1800CC, and Yamaha Cruiser Supercharged 1800cc.
Voyage around Dubai's iconic sites by boarding on a jet ski.
Take impressive views of the iconic skyscraper.
A 30-minute ride under the assistance of a professional guide.
Capture breathtaking shots of some of Dubai's iconic landmarks including Burj Khalifa, the Palm Jumeirah, Burj AI Arab, and so on.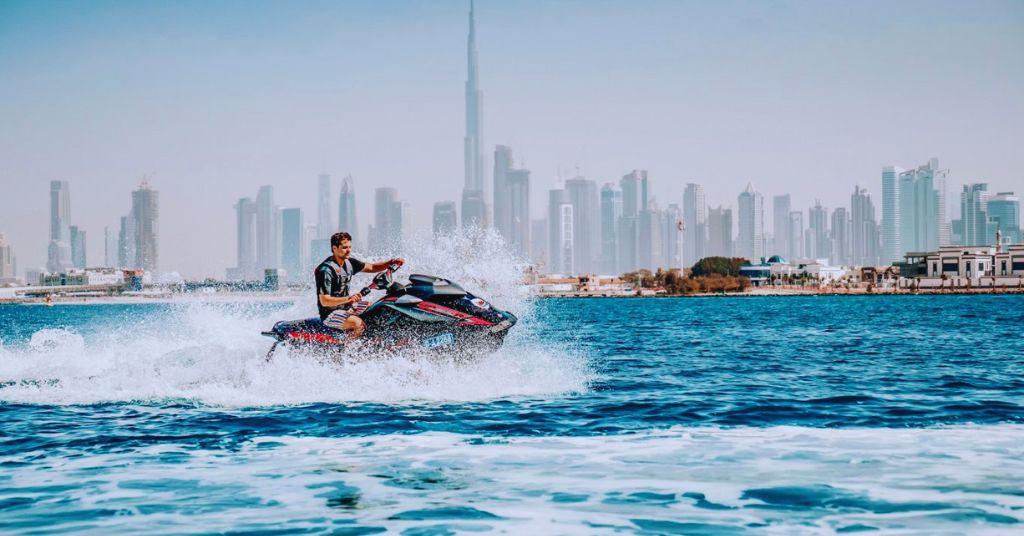 Our Jet Ski Rental Packages
Jetski Ride – Yamaha Wave runner Vx Cruiser 1100CC – 2 persons – AED 400 for 30 min and AED 600 for 1 hour
Jetski Ride – Yamaha VXR Cruiser 1800cc – 2 persons – AED 450 for 30 min and AED 700 for 1 hour
Jetski Ride – Yamaha Cruiser Supercharged 1800cc – 2 persons – AED 500 for 30 min and AED 800 for 1 hour
Our jet ski rental is the adrenaline rush you have been looking for! And we offer nothing but the best!
Aggressive styling, stunning performance, exceptional economy, long cruising range, and a host of luxury features all play their part in making your adventures more enjoyable. But it is the all-around ability and versatility of the VX that has gained a loyal following among Wave Runner riders.
With us, jet skiing is a safe and fun activity. We are very careful taking everyone's safety and give safety instructions before every ride to make sure you understand all the rules while jet skiing. To be a part of this fun-filled yet safe experience, visit beachridersdubai.com.