About New Speed BOAT 27 FT
Experience the epitome of luxury and performance with our sophisticated high-speed boat situated in the heart of Dubai, equipped with two formidable outboard motors. Boasting an 8-meter square-bow design and an expansive open deck, this vessel is tailor-made for leisurely cruises along Dubai's picturesque canals and coastal areas.
Immerse yourself in the opulence of the elegant V-shaped hull, expertly crafted to shield you from water splashes, while a generously sized, easily opened awning ensures respite from the relentless sunbeams. The Largo speed Boat 27ft exemplifies stability during swift navigation, ensuring a secure journey across the water's surface, yet offers unparalleled comfort for a leisurely exploration of Dubai's breathtaking vistas and architectural marvels.
Beyond its refined aesthetics and performance, our boat is meticulously equipped to cater to diverse interests. Whether you seek a serene day of sightseeing or an exhilarating fishing expedition, rest assured that every amenity is at your disposal. To enhance accessibility, a special ladder is seamlessly integrated, ensuring a seamless transition between the boat and the water. Elevate your maritime experience with the Largo speed Boat 27ft—where sophistication meets functionality for an unforgettable journey on Dubai's waters.
Boat Features And Amenities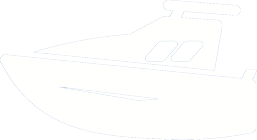 Largo Boat 27FT

Trained Captain & Crew

Music System

Max. 8 people

Safety Equipment

Fishing Equipment (Upon Request)

AED 350/Hour + 5% VAT

Sun Deck Sitting Area

Water
Yacht Booking In Dubai Includes