About Speed Boat Key Largo 30 FT
The Key Largo speed boat, featuring outboard engines crafted by the esteemed Italian shipyard Sessa Marine, is meticulously designed to embody speed, dynamic performance, and tranquility. An ideal choice for a weekend getaway with a loved one, unwinding in a small and convivial group, or orchestrating a fishing expedition, this vessel seamlessly combines elegance, practicality, and robust capabilities.
Its alluring blend of style, functionality, and powerful performance has already won the hearts of numerous tourists, fostering a sense of delight that beckons them to return repeatedly. The Key Largo speed boat is more than a vessel; it's an experience that effortlessly marries sophistication with the thrill of the open waters, ensuring each outing is a memorable occasion. To rent Speed Boat Key Largo 30 please contact us via call or text at WhatsApp below. 
Boat Features And Amenities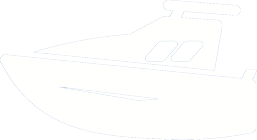 Key Largo 30 FT

Trained Captain & Crew

Music System

Max. 8 people

Safety Equipment

Fishing Equipment (Upon Request)

AED 400/Hour + 5% VAT

Sun Deck Sitting Area

Water
Yacht Booking In Dubai Includes