About Royal Big Daddy 90 ft. Yacht
Do you spend your vacation, have a corporate or birthday party in Dubai? Or just want to gather friends and have fun? Rent the Big Daddy yacht for an amazing boat trip in the Arabian Gulf. This 90-foot yacht is perfect for noisy parties and corporate events, comfortably accommodating up to 55 people and 4 crew members.
Inside, you'll find 4 cabins, bathrooms, a dining area on the upper deck, and a spacious living room on the lower deck. The yacht is fully equipped for long charters, complete with a modern kitchen and the option to hire a chef. Fishing equipment is also provided if you want to cook your own lunch from freshly caught fish.
Create a festive mood with the onboard music system, and if needed, book a professional DJ. With hourly payment, you can plan your own itinerary, choosing to sightsee or venture into the open sea to witness natural and artificial wonders. The Big Daddy 90ft yacht in Dubai is available for rent for any number of hours or days, making your experience truly tailored to your desires.
Yachts Features And Amenities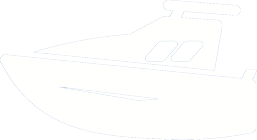 Big Daddy 90 ft Yacht

4 Bed Room

One Toilet

Washing Area

Music System

Soft drinks & Refreshments

Max. 65 people

Two Dining Room

Lounge

Refrigerator

Safety Equipment

Trained Captain & Crew

AED 1500/Hour + 5% VAT

One Kitchen

Sun Deck Sitting Area

Tea / Water
Swimming Equipment

Fishing Equipment (Upon Request)
Yacht Booking In Dubai Includes